3rei5ünf6echs
3rei5ünf6echs is a design group founded by Min-young, Ah-jin, and Ki-chang who studied Visual communication in FHNW HGK Basel. We are producing cultural based design works and regularly introduce our publications in Art-book fairs. Our aim is to archive contents which arouse our curiosities, interests. Then they are visualized on paper by a highly sophisticated spirit.
THE CMYK : silkscreen
This is a color book about silkscreen.
We fixed the colors of angles but we put some interesting changes to show diverse colors. To use different printing orders makes wonderful various colors and patterns.
Along the rhein
Most of our projects are about Basel and the life of Basel. It is about what we see, meet and feel as foreigners who have limited times to stay. And this limit of time made us start this project to remain our memories about Basel.
'Along the Rhein' is one of our books that we introduced for the first time to join the art-book fair, I Never Read. This 3.5-meter long Leporello book contains illustrated Basel between Schwarzwaldbrücke and Johanniterbrücke.
The people live in Basel, the people who lived, their friends or families were interested in and loved this book. And we decided to develop this series, watching people have a pleasant experience through it.
Concept : 3rei5ünf6echs
Illustration : Ah-jin, Min-young
Bookbinding : Ah-jin, Min-young
Along the Bus / Along the tram
These books are extended series of 'Along the Rhein', published in 2016. If 'Along the Rhein' represents the overall image of Basel in the series, 'Along the Bus' and 'Along the Tram' include a closer look at Basel and people's life in Basel.
Concept : 3rei5ünf6echs
Illustration : Ah-jin, Min-young, Ki-chang
Bookbinding : Ah-jin, Min-young
Along the Bus
"Mongenstreich! Hear Piccolos on the street. When the weather is fine, walk up the street. The flea market is waiting for you every Saturday. Passing various people, elegant shops and historical buildings, enjoy the life in Basel."
Bus Number_ 34
Stations_ Schifflände to Schützenmattstrasse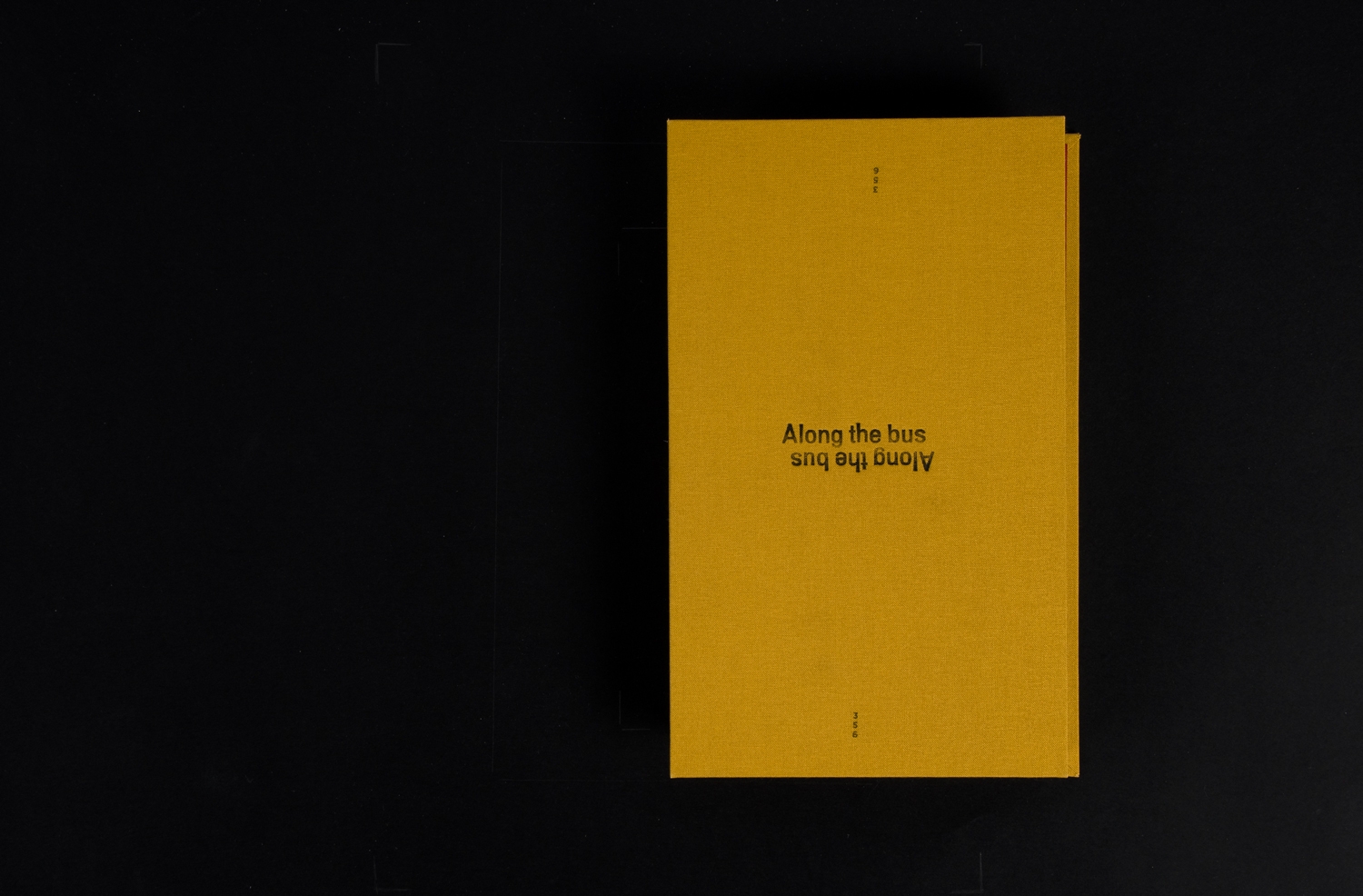 Along the Tram
"A tram is driving through the sunny day, passing station by station. Exploring the beautiful streets full of historic buildings and various people. Just wait a minute, the tram is coming! This is time to meet Basel."
Tram Numbers_ 1, 2, 3, 6, 8, 10, 11, 14, 15, 16
Stations_ Bahnhof Basel SBB to Marktplatz